The global platform for over 100 communication agency teams and our clients
IPREX has evolved from a PR network into a global platform where clients and partner agencies find resources from around the world to deliver successful responses to communication challenges.
We offer our partners' clients seamless world-class advice and implementation – and we provide partners with the infrastructure and support they need to win and manage such assignments.
Clients choose IPREX partners for their influence in their own markets and because our management systems make the diversity, innovation and dynamism of owner-managed agencies work to their advantage.
Partners join IPREX for the assurance of high-calibre work for their clients in remote markets, and to develop their agencies in a collegial environment.
Many of us were previously clients and senior executives in multinational PR firms. We understood how communication agencies should add value, so we could see the need for a better model, and with IPREX we have built it:
Organized around clients,
not shareholders
We build teams and recommendations based on what is right for the client – not to hit a holding company's financial targets. Teams are client teams, not agency teams, usually with a lead agency coordinating
Driven by owners, who work
together by choice
Partners and clients choose from our global mix of expertise, talent and locations that best serves their needs. Even a client only working in one market may have IPREX people from around the world on their team – delivering special skills
Strong in all our markets
Only high-quality agencies can be IPREX partners. Best in class operations, they are a deep and broad pool of talent – and we have figured out how to give clients serious access to it without having to do the leg work
A not-for-profit business
with ultra-low overheads
No hidden costs when agencies work together ensures competitive pricing. IPREX clients do not pay higher fees for global infrastructure they don't use – or for remote shareholders' profits. IPREX is funded by dues, not commissions
Fast and flexible operating model
Our platform supports a tightly-networked group of people and agencies used to working together. With lean administration and short communication lines, we are quick off the mark and can scale our work market by market and from local to global
Best practices on a global scale
Best practices emerge from any sector and any geography. In IPREX, the incentive is to share and develop – to find another client who could benefit from a new idea with a proven ROI, or to help a partner meet a management challenge – and we have the systems to make this happen
IPREX NEWS
October 17, 2018
Washington DC, Susan Davis International
SDI Wins Third National Award for WWI Commemoration!
PR News has recognized SDI as the 2018 Platinum PR Winner in the "Anniversary" category for our contributions to the success of the 2017 Centennial Commemoration of America's Entry into World War I. PR News' largest and most prestigious awards program, the Platinum PR Award recognizes organizations deemed "industry benchmarks for excellence across all areas of communications."
READ MORE
September 21, 2018
Marketing for Change, Alexandria, Virginia
How To Sell A Behavior When The Competition Is Steep
Picture this: It's a blistering, 101-degree day. The sun bakes your skin and dries your throat, which aches to be quenched by something cold and bubbly. The heat has depleted your energy levels, and you'd give anything for a pick-me-up. The answer to all your prayers? Probably a Coca-Cola (or whatever your favorite carbonated beverage may be). I can't blame you — they're chilled, they're cheap, and chances are there's one sitting in a fridge near you, waiting to be plucked from its shelf.
READ MORE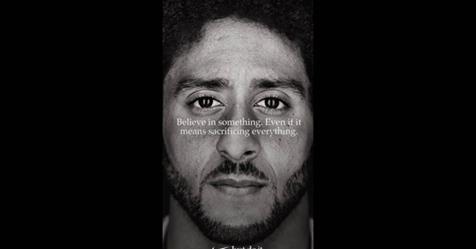 September 10, 2018
Minneapolis, Tunheim
What does your brand believe in?
Nike's 30th anniversary 'Just Do It' campaign featuring Colin Kaepernick has done what every advertising agency hopes for – dominate public conversation. It has broken off the sports page and generated everything from a presidential tweet to sneaker-effigies usually reserved for star players taking their talents elsewhere. The campaign was timed perfectly to coincide with the opening of the NFL regular season, including a paid spot during the first game of the year.
READ MORE